Agence de la Mer
400 Avenue de la Mer
06210 Mandelieu-la-Napoule
Phone +33 (0)4 93 93 51 05
contact@mer-immo.com
Monday to Friday from 9:00 a.m. to 12:00 p.m. and from 2:00 p.m. to 6:00 p.m.
Saturday from 10 a.m. to 12 p.m.
Outside opening hours, contact us for an appointment.
Agence de la Mer is a real estate agency based in Mandelieu-la-Napoule with 2 locations at your service to finalize your real estate project. We are at your disposal for the sale of your property (Villas, Apartments, etc.) in Mandelieu-la-Napoule as well as in the outlying areas of Trayas, Pégomas, Adrets de l'Estérel and the surrounding area... Do not hesitate to contact us to entrust us with your property for sale as well as your search with specific criteria so that we can carry out targeted prospecting to offer you the Villa or Apartment as close as possible to your wishes. Our team Specialized in Viager & Term Sale will be able to respond clearly and precisely to your real estate sale project and will accompany you to finalize the study, carry out a coherent mandate with all the clauses relating to this type of transaction in order to secure both the seller and the buyer, do not hesitate to contact us. Discreet and confidential study. In addition, we have a strong local relationship that allows us to widely distribute the properties for sale as well as multiple Professional gateways via our website. Our presence in Mandelieu-la-Napoule since the 1980s allows us to have a very large number of contacts and partners.
Visit us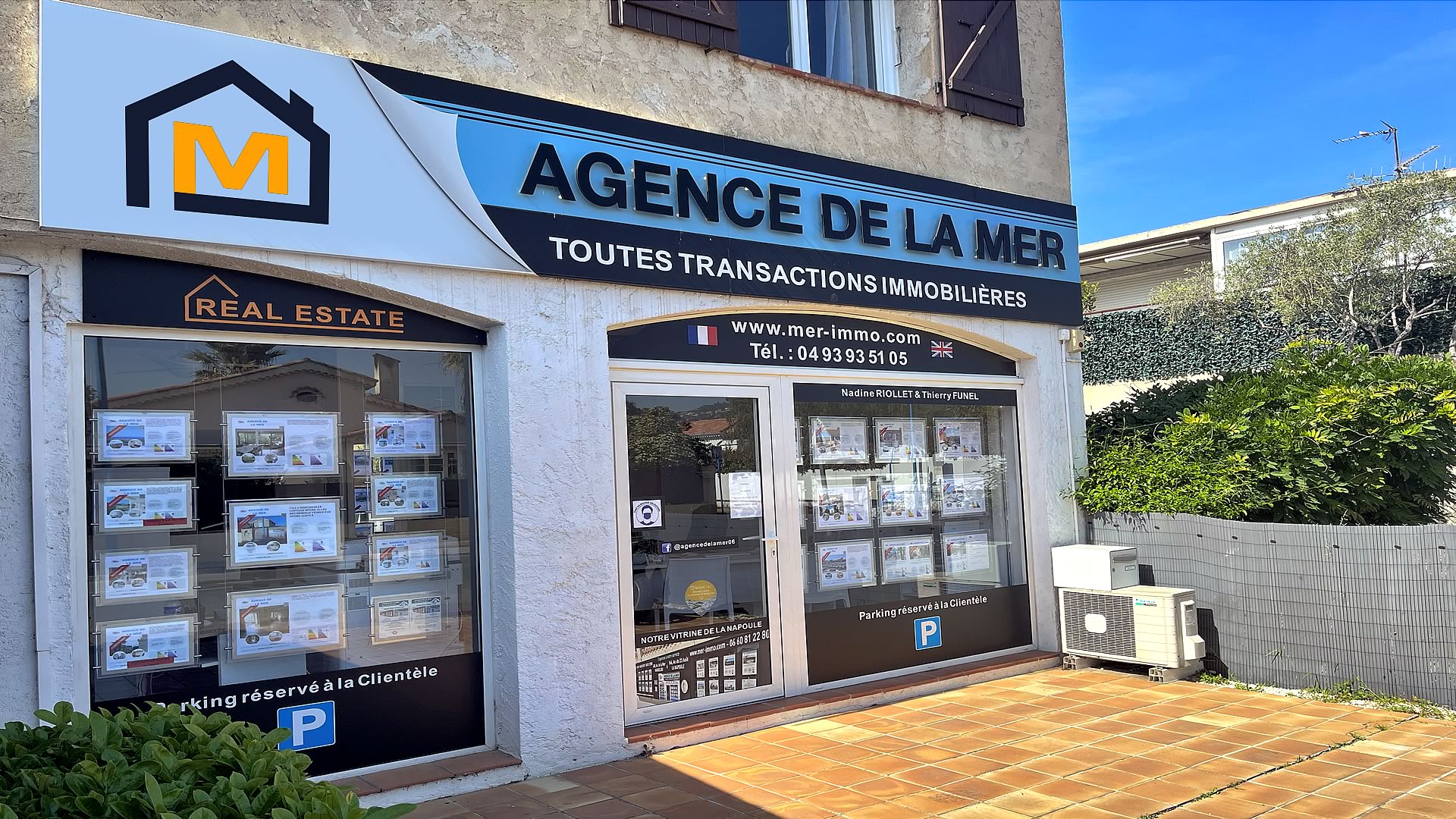 Price cuts, news and exclusives Real estate news in Mandelieu-la-Napoule